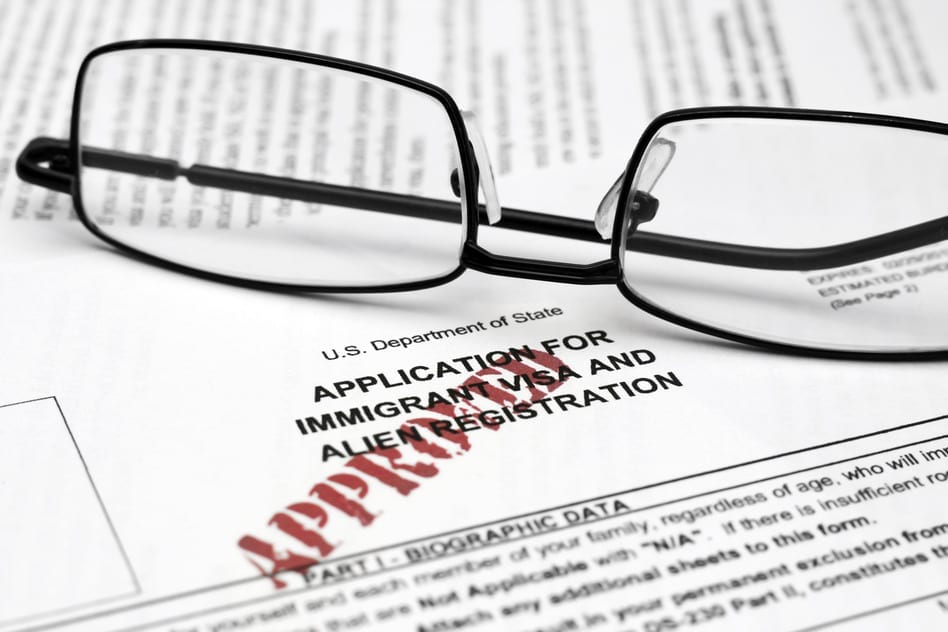 By Adv. Dotan Cohen
4 Tags
0 Comments

The U.S. Citizenship & Immigration Services (USCIS) recently released a information public sheet,  discussing the term  "public charge."  A foreign national who is likely to become a public charge may not be issued a visa and is ineligible to become a permanent resident.  What is the exact meaning of public charge and how can a foreign national overcome this ground of inadmissibility?  Part 1 of this article will define a public charge and Part 2 will discuss the documentary evidence that a foreign national must submit for overcoming the public charge ground of inadmissibility, as well as the recent trends in U.S. Embassies and Consulates.

General Background

The term Public charge has is part of  U.S. immigration laws for over 100 years,  as a reason for inadmissibility and deportation of the applicant.  Section 212(a)(4) of the Immigration and Nationality Act states:  any person seeking admission to the United States or seeking a permanent resident status, is inadmissible to the U.S. if he or she is likely to become a public charge.  According to U.S. immigration law, public charge finding might result in denial of an application to adjust status into Legal Permanent Resident (LPR) by the USCIS, denial of an immigrant visa application for entering  U.S. borders by a Consular Officer at a U.S. Embassy or Consulate abroad, or, in very rare circumstances, deportation.

The Implementation of Illegal Immigration Reform and Immigrant Responsibility Act of 1996 (IIRIRA), together with recent welfare reform laws, have created considerable public confusion and concern regarding whether receipt of certain federal, state, or local public benefits may cause foreign nationals to be deemed a "public charge," resulting in adverse immigration consequences.  This concern has compelled many foreign nationals to be hesitant in accepting certain public benefits for which they may be eligible such as disaster relief, treatment of communicable diseases, immunizations, and children's nutrition and health care programs, potentially causing harm to the foreign national, and to the general public as well.
In order to reduce effect of the general confusion and hazards on public health and to provide foreign nationals with clear standards as to the types of public benefits that will govern a determination of inadmissibility or ineligibility to adjust status, or deportability, on public charge grounds, the Department of Justice (DOJ) published a proposed rule in the Federal Register on May 26, 1999 re-defining "public charge" and describing types of public benefits that will and will not be considered for  public charge determinations purposes.  Although this proposed rule was never finalized, it has been incorporated into USCIS's field manuals and is still being used today by the USCIS for "public charge" determinations.

What is a "Public Charge"?

"Public charge" is a definition describing people that are  likely to become "primarily dependent on the government for subsistence, as demonstrated by either the receipt of public cash assistance for income maintenance, or institutionalization for long-term care at government expense."  See "Field Guidance on Deportability and Inadmissibility on Public Charge Grounds," 64 FR 28689 (May 26, 1999).   Foreign national's eligibility to meet the public charge definition is based on a totality of all the circumstances in his case,  including age, health, family status, assets, resources, financial status, education and skills.  There is no one factor, other than the lack of an Affidavit of Support (if required), that will determine whether an individual is a public charge.

What Benefits received will classify  Someone as  Public Charge?

A foreign national who accepts or is likely to accept public cash assistance for income maintenance could be deemed inadmissible to USA,  as a public charge.  This includes the following:

Supplemental Security Income (SSI);
Cash assistance from  Temporary Assistance for Needy Families (TANF) program;
State or local cash assistance or "general assistance" programs for income maintenance;
Public assistance, including Medicaid, used to support foreign nationals residing in an institution for long-term care (such as a nursing home or mental health institution), may be considered an adverse factor in the totality of the circumstances for public charge purposes.  However, short-term rehabilitation institutionalization are clearly not subject to public charge consideration.

Which Benefits Will Not classify Someone as Public Charge?

Mere receipt of any publicly funded services or benefits will not automatically render a foreign national inadmissible as a public charge.  There are many federally funded benefits that foreign nationals may receive and that will not render them a public charge.  USCIS guidance specifies that non-cash benefits and special-purpose cash benefits that are not intended for income maintenance are not subject to public charge consideration. Such benefits include:

Medicaid and other health insurance and health insurance and health services (including public assistance for immunizations and for testing and treatment symptoms of communicable diseases, use of health clinics, short-term rehabilitation services, prenatal care and emergency medical services) other than support for long-term institutional care;
Children's Health Insurance Program (CHIP);
Nutrition programs, including the Supplemental Nutrition Assistance Program (SNAP) – commonly referred to as Food Stamps, the Special Supplemental Nutrition Program for Women, Infants and Children (WIC), the National School Lunch and School Breakfast Program, and other supplementary and emergency food assistance programs;
Housing benefits;
Child care services;
Energy assistance – the Low Income Home Energy Assistance Program (LIHEAP);
Emergency relief disaster;
Foster care and adoption assistance;
Educational assistance (for example, attending public school), including benefits under the Head Start Act and financial aid;
Job training programs;
Community-based programs or services (soup kitchens, crisis counseling and intervention, short-term shelter, etc.);
Non-cash benefits under TANF, for example subsidized child care or transit subsidies;
Cash benefits that have been earned, i.e. Social Security benefits, government pensions, veterans' benefits, etc.;
Unemployment compensation.

While some of the above programs may provide cash benefits, the nature of the program must be taken into consideration.  If the purpose of the cash benefits is not for income maintenance, but rather for avoiding the need for ongoing cash assistance for income maintenance, they are not subject to the public charge consideration and would not render a foreign national inadmissible as a public charge, despite his / hers use of public funds.

All said and explained in this article does not constitute a legal opinion and does not replace legal advice. Responsibility for using the wordings and opinions conveyed in this article relies solely and entirely on the reader.

This article was written by Dotan Cohen Law Offices, working in the field of immigration law in the United States, Canada, Australia and England.